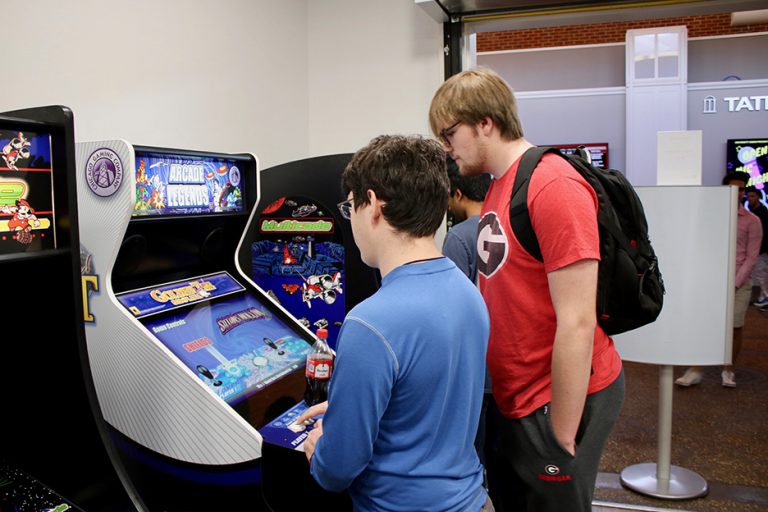 Get your game on in the Tate Student Center Game Room! Unlimited gaming is free for students!
The Game Room has 250 retro games in three old-school standing game units as well as a large selection of state-of-the-art games in four separate two-player consoles. Games in the consoles are rotated on a daily basis.
The Game Room was an original feature of the Tate Student Center when it opened in 1983. In 2008, as part of a refurbishment of the Tate, the Game Room was closed after a student survey revealed students had other priorities for the renovated building. However, a renewed interest in gaming in the years since has led to a brand new facility. Two gaming student organizations helped to conceive the new space along with Tate Facilities and Services staff.
Whether you're a current gamer or you just want to experience the retro games that your parents were hooked on, stop in at your convenience and hang for a while.
Hours of Operation
9:00 a.m. – 11:00 p.m., Daily

The Game Room is closed on home football Saturdays and on holidays or other days that the Tate Student Center is closed.